Palma de Mallorca
Marinas & Moorings
Capital of the Balearic Islands, the busy city Port of Palma de Mallorca has now firmly established itself amongst the world's top super yacht destinations. Lying at the heart of the city, the port is dominated by the iconic Catherdral, the Old Town and Bellver Castle, while the shoreline has the 4km, palm tree lined Paseo Maritimo.
Hundreds of businesses cater to the many needs of the large yachting community, whether providing quality technical shore support services or services for owners, guests and crew. A host of global companies have chosen Palma as their permanent base, and thousands of crew have made Palma their home.
But beyond the local infrastructure and facilities, it is the rich, multicultural and unique atmosphere of this attractive city that makes Palma stand out! It is a place were efficiency can be combined with fantastic weather, quality of life and a bustling nightlife, and a wonderful choice of outdoor and cultural activities.
News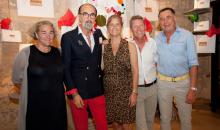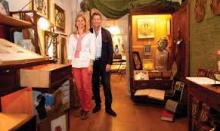 Read about Wunderkammer's visit to Rialto Living.
"This is a travelling exhibition showcasing paintings, sculptures, objets d'arts and stories of life's journeys."